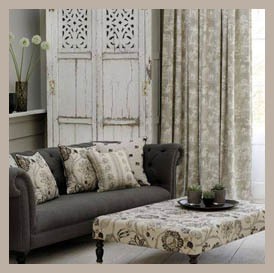 Our Mission
At One Two One we strive to be the best retailer of home furnishings in Malta by supplying flawless customer service and exclusive quality products.
In fact, the name, One Two One Interiors, was not chosen casually. One Two One was selected to represent this dedicated business to signify the importance we give to our esteemed clientele, who receive a truly personalized and unmatched 'One Two One' service.
However our quality service would mean nothing if not sustained by our ever growing collections of exclusive quality products that are at the forefront of current home decorating trends. Our products include a selection of curtain & upholstery fabrics, sofas, bed linen, decorative accessories, tableware and much more.
Visit one of our stores in Naxxar or Sliema and you too will experience the luxury that is One Two One Interiors.